Started in 1964, Rinehart Taxidermy has led the way in taxidermy quality, supplies and education. Founded by John Rinehart (father), the sole purpose of Rinehart Taxidermy continues to be providing the highest quality fish taxidermy – preserving your "Memory of a Lifetime".
Having won three International Taxidermy Championships for fish taxidermy, Dan Rinehart is recognized as the World's leading fish taxidermy authority. Dan performed his first taxidermy training seminar at age 13. Since then, State, National, and World Taxidermy Associations have sought Dan's fish taxidermy training and competition-judging expertise.
From the first stage to the last, your mount will be individually created through the skilled workmanship of Dan and his team of artisans.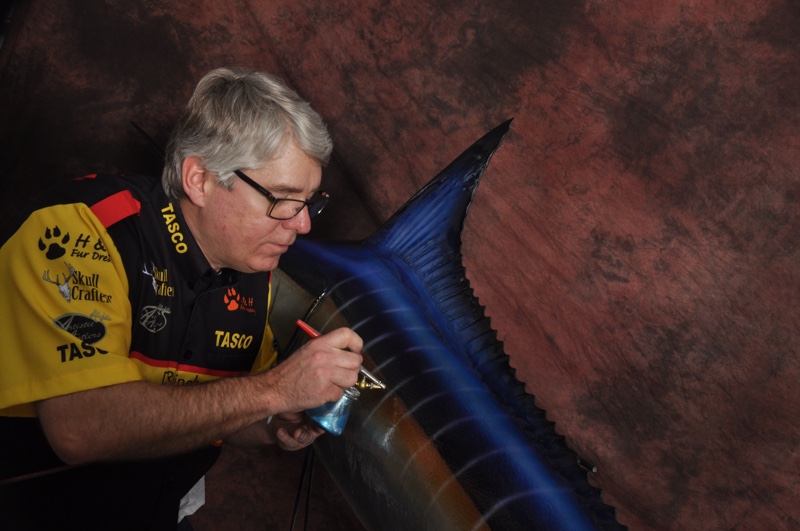 No detail is overlooked and every mount is 100% made in America. From beginning to end, Rinehart fish mounts are quality controlled at our facility in Edgerton, Wisconsin.
With one of the largest selections of quality fish molds in the world, our warehouse contains thousands of fish in hundreds of species.
A reproduction fish mount is only as good as the original "mold" from which it is created. Our collection of fish molds raise industry standards and represent the best. Starting with the highest quality in molds, results in superior fish mounts.